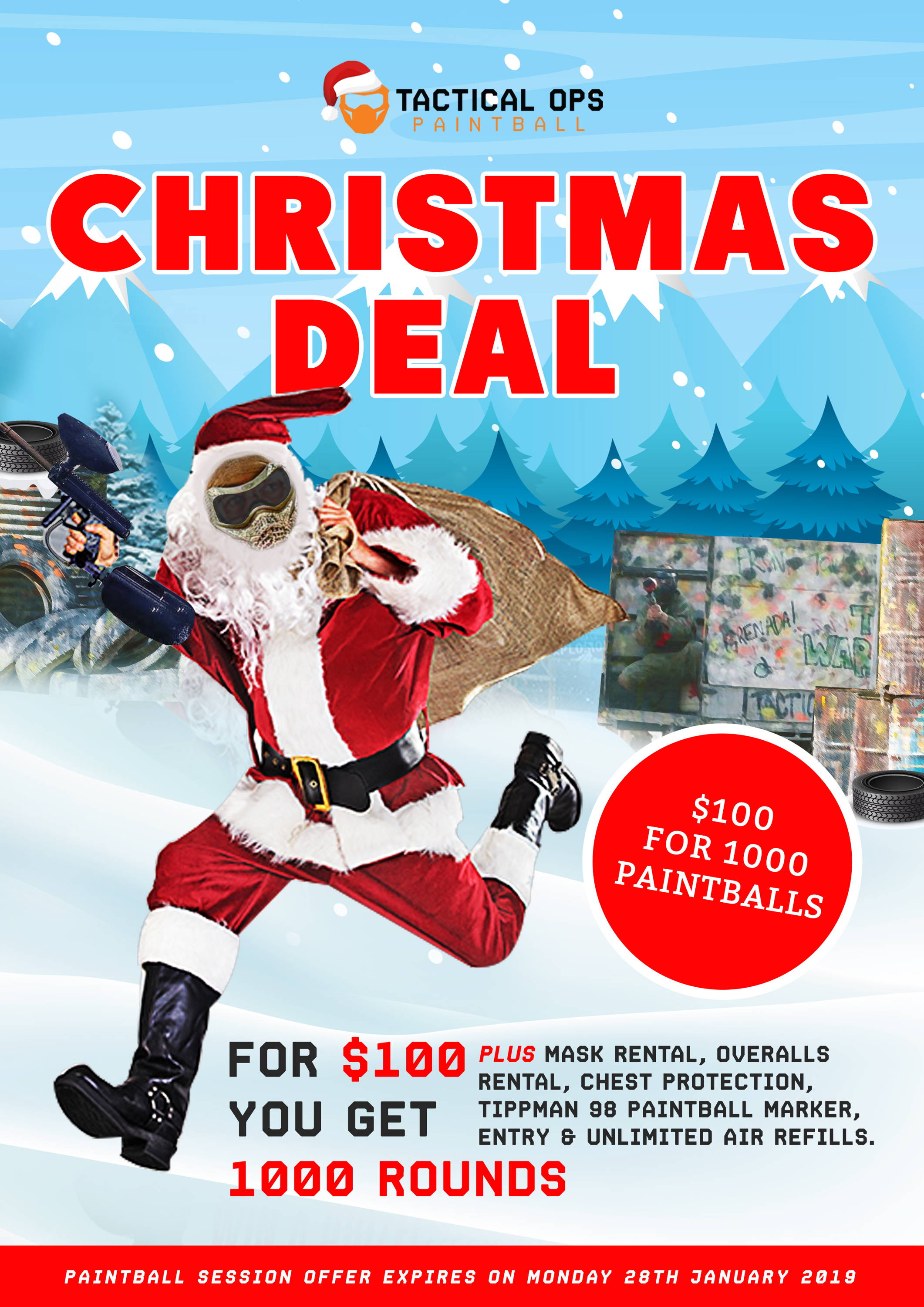 Our sessions run everyday with a morning and afternoon session.
Morning session 9am - 12.30pm

Afternoon session 2pm - 5.30pm
Please arrive 45-30 mins prior to the session start time
Each 3.5 hour session will involve multiple missions and gameplay. Our referees are committed to facilitating a truly great paintball experience for you and the team.
You can expect to play games and missions like:
Search & Destroy

Hunger Games

Omaha Bridge

Team Deathmatch

Rush

Capture The Flag

Zombies Infected

And many more to choose from...
You can also expect to be using game props like riot shields, juggernauts, medics, bombs and vehicles (driven by refs) depending on what games are played.
Bookings must be made prior to the session you can do this by using the Make A Booking or by calling us on 0477 522 520.

Once you have booked, everyone in your group will need to jump on here and purchase their Deal.
This Deal includes:
Mask Rental

Overalls Rental

Chest Protection

Tippman 98 Paintball Marker

Field Fee

Unlimited Air Refills

1000 Paintballs
Best In Class No-Hassle Return Policy + Satisfaction Guarantee
48 hours notice prior to playing date is required for a change of playing date/number of participants, subject to availability;

Any extra paintballs purchased on the field are non-refundable;

Any players who do not show up and participate on the booked playing date forfeit their Christmas Deal ($100 for 1000 rounds).
Should the cancellation be made within 48 hours of the game commencing, any tickets purchased will be forfeited.
Communication with our staff is essential as a lot of work is undertaken prior to the game with staff and equipment, so the earlier you can contact us if you need to cancel or change the date, the better.
Please Ensure You Read Our Terms & Conditions